Staying Healthy with Spectrum Physical Therapy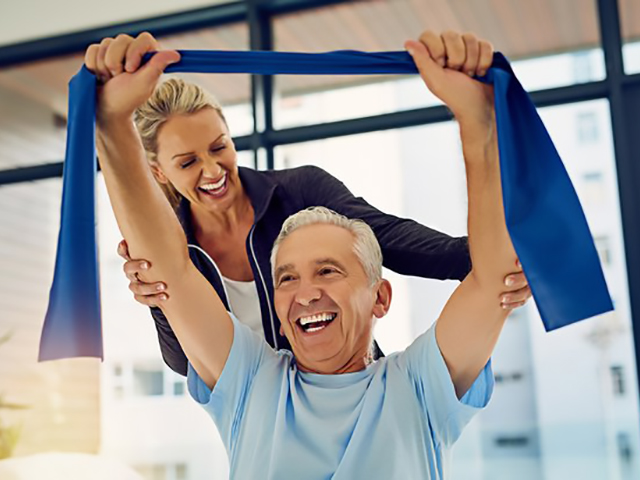 Tuesday, September 17, 2019 | 1:00pm - 2:00pm
Details:
Tuesday, September 17, 1:00 – 2:00 PM
Keep your brain healthy! - Natasha Pena, Physical Therapist Assistant, will highlight some differences between the normally-aging brain and one that is showing signs of dementia. She will also discuss the benefits of exercise for improving brain function and memory, and will demonstrate some exercises you can do to keep your brain happy and healthy for as long as you need it. Free and open to the community.
Tuesday, October 22, 10:00 – 11:00 AM
How to exercise when your body hurts - Join Amy Weinheimer, MPT, as she shows you how to maximize your participation in group exercise classes when health conditions like arthritis and limited mobility would otherwise interfere. She will also demonstrate how you can alter your approach to daily activities to minimize further damage and pain. Free and open to the community.
Open to all.
Location:
The Center