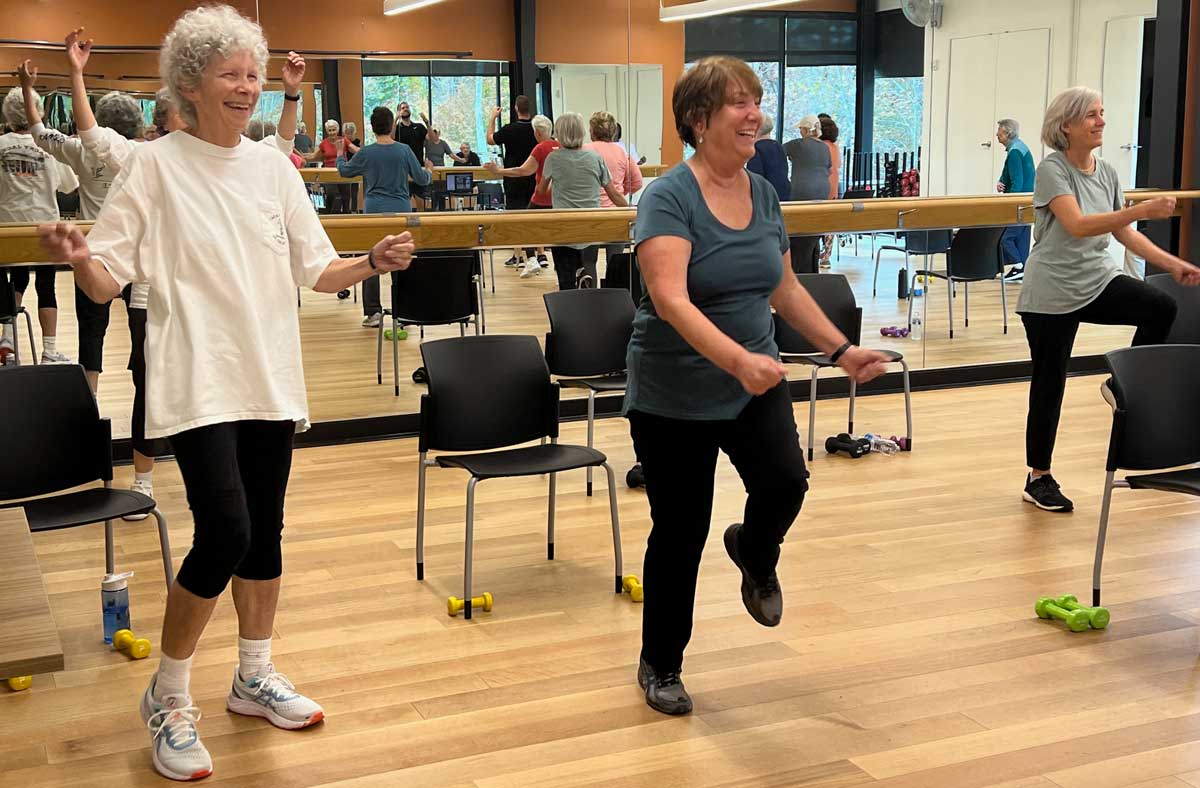 Fitness, learning, and fun for adults 50 and better!
The Center at Belvedere is a vibrant community hub offering 150+ programs and events Monday through Saturday every week.
Get your heart pumping in an exercise class or stretch in a gentle yoga session. Learn a new language, computer skills, or how to play an instrument. Come to book clubs, game nights, movie screenings, and live concerts. Meet new people and infuse weekdays, evenings, and weekends with fun and friendship.
Programs at The Center fuel every dimension of wellness and ensure adults in Charlottesville can live longer, healthier lives.
We are always adding new programming!
If you have an idea for a program, you can click here to email our programming staff. While we greatly appreciate suggestions, there is of course only so much our staff can accomplish on our own. Volunteers and community partners help us maximize the healthy aging opportunities The Center creates! If you are interested in presenting or leading a program yourself, please fill out the form linked below: