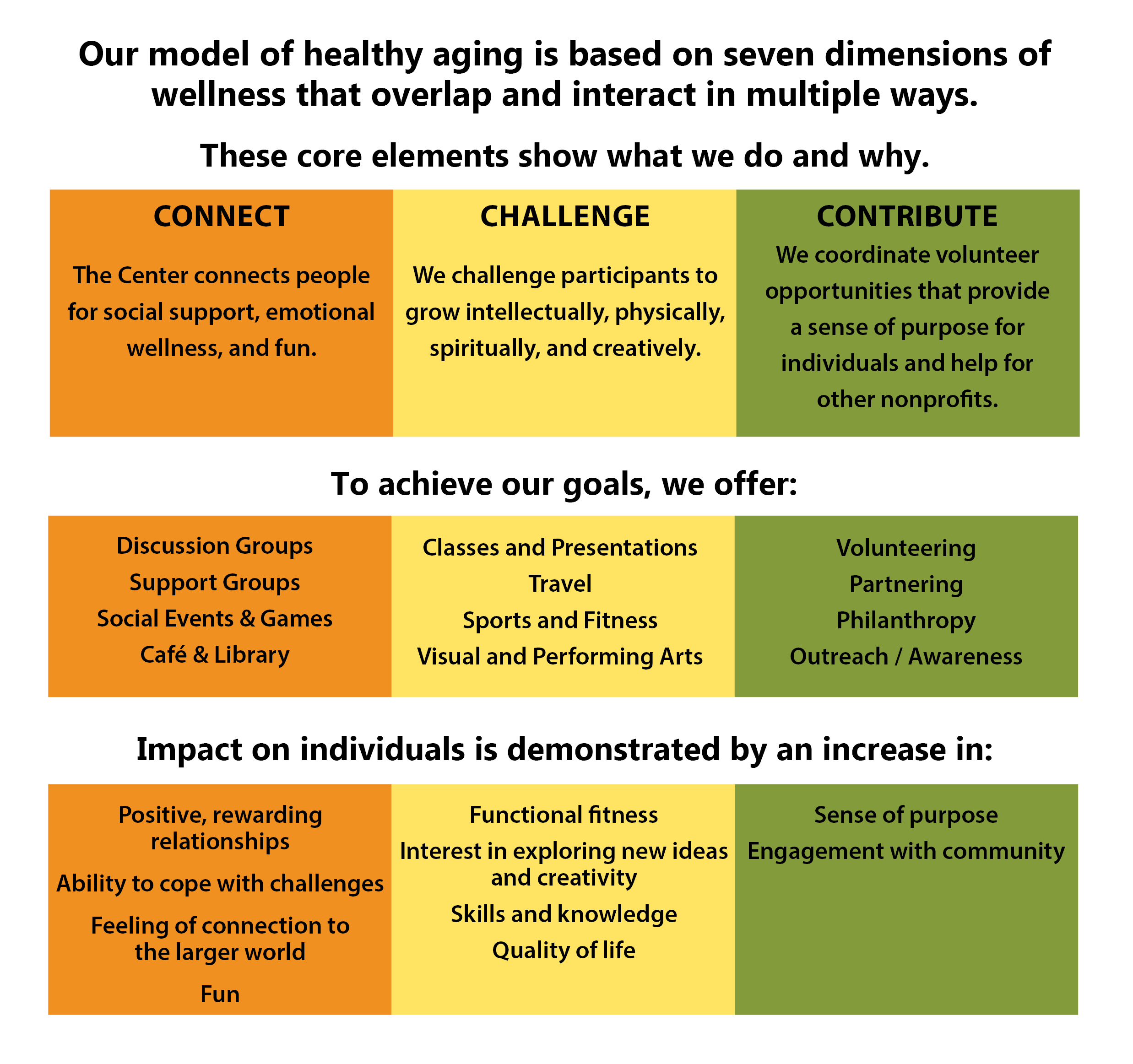 MISSION
The Center's mission is to positively impact our community by creating opportunities for healthy aging through social engagement, physical well-being, civic involvement, creativity, and lifelong learning.
VISION
Our vision is to be a community that understands and embraces the power of healthy aging to positively transform lives.
DIVERSITY & INCLUSION
The Center welcomes everyone regardless of race, color, religion, gender, sexual orientation, gender identity, national origin, age, physical or mental disability, marital status, or any other basis prohibited by law.
Contact Us
The Center 491 Hillsdale Drive Charlottesville, VA 22901 Phone: (434) 974-7756 Fax: (434) 974-7510 email us