Investors Forum - Third Friday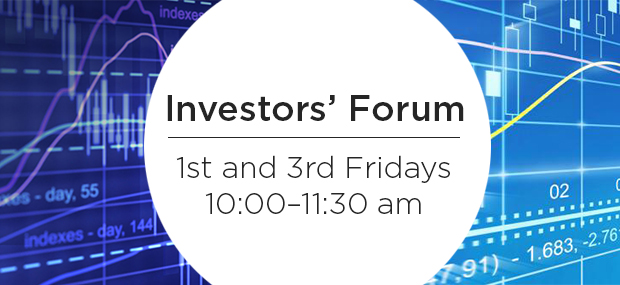 Friday, October 19, 2018
Details:
After general discussion of stock and bond markets and investment strategies, the focus generally turns to a specific topic. No money is collected or invested, and investors of all levels are welcome.
A related Health of the Market website is updated every Saturday.
A list of favorite investment websites can be found here.
Members only.
Location:
The Center
Contact: Don Whitford 434.531.2870 for more information or to join the e-mail notification list.