The Origins of Pen Park (Onsite and Online)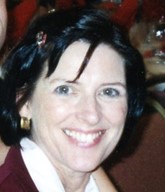 Wednesday, September 21, 2022 | 6:30pm - 7:30pm
Details:
In partnership with the Albemarle Charlottesville Historical Society - part of their Speaker Series
onsite and live streamed on Facebook https://fb.me/e/3pBs0wB2Y
Nancy Kraus is an independent historian, specializing in architectural history and historic preservation. She successfully nominated numerous buildings and historic districts to the Virginia Landmarks Register and the National Register of Historic Places. She is the author of Rose Hill Farmhouse: A History, 1795-2014, and a forthcoming book pm 18th-century canals and locks. A native of Ohio, Nancy received a B.A. and M.A. from Duke University where she was a Ford Foundation Scholar. A classically trained musician, she taught piano for 35 years and sang with the Richmond Symphony Chorus for 20 years. She is married, the mother of three adult children and the grandmother of four.
The program will provide an overview of the origin and history of Pen Park, with focus on the earliest years, ca. 1770 to 1845. A biographical sketch of Dr. George Gilmer, Jr. will reveal his relationship to the development of Charlottesville as he acquired extensive tracts of land that would comprise his Pen Park Estate. A brief analysis of the architecture of the Pen Park Mansion will show how it compared to other houses built in Albemarle County in the mid-to-late-eighteenth century. Examining the life of John H. Craven will reveal his mastery of scientific farming, his systematic acquisition of the acreage associated with Pen Park, and the role of slavery in his rise to wealth. The program will close with a brief survey of the extant remnants of Pen Park in Charlottesville today.
Open to all.
Location:
The Center and live streamed on Facebook