Level One Walking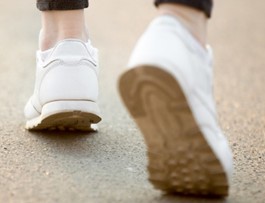 Friday, May 26, 2023
Details:
Spring has arrived and there is no better time to begin a walking routine than now!
Center member, Nutrition and Wellness Counselor Gary Denny leads a group activity for folks who haven't exercised in a while and would like to begin at an easy pace. Join others at the same level of physical fitness and have a good time outdoors. Feel free to bring a friend, they're welcome to join us. Email Gary at
garythenutritionguy@gmail.com
for details and any questions you have. Free and open to all.
If you're a more experienced exerciser, feel free to come and explore some of the other hiking opportunities at the park. Ask Gary how to find the more challenging trails.
The activity is held Friday mornings at Pen Park in the incorporated City of Charlottesville (about 1/2 mile from the Center.) Penn Park Location. We will meet at 9 am in the parking lot near the first set of tennis courts. The parking lot will be on the left after you enter the park.
In the event of rain, the activity will be held inside Fashion Square Mall. The time would be 10am as the mall doesn't open any earlier. Meet us at the coffee shop in the middle of the mall (It's no longer Starbucks.)
Open to all.
Location:
Penn Park
Contact: Gary - .(JavaScript must be enabled to view this email address)