International Folk Dance (Evenings) - Online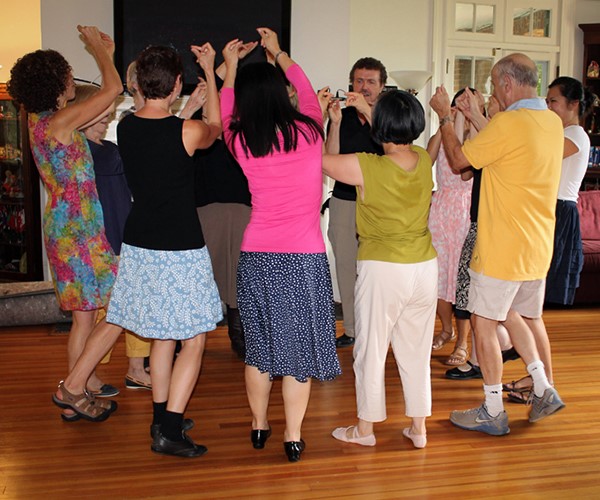 Next session: Wednesday, October 4, 2023 | 6:30pm-8:00pm
Details:
Every Wednesday at 6:30 pm
Class WILL NOT MEET ON OCTOBER 18.
CLASS WILL MEET ONLINE ONLY FROM OCTOBER 25-MARCH 6. FOR ZOOM INFO, CONTACT INSTRUCTOR BILL SHAW.
International Folk Dance (Beginner and Intermediate)
Folk dancing is a great exercise and a fun recreational activity for people of all ages. It's beneficial for stress-reduction, cardiovascular stimulation, and protects against dementia.
Anyone can learn to folk dance as no formal dance experience is necessary and no partner is required.
Come and learn a wide variety of international folk dances with music from many countries around the world, have fun and meet new people.
Dance along or just come, watch and listen to the music. No registration required.
Open to all.
Location:
Online