Meditative Stretch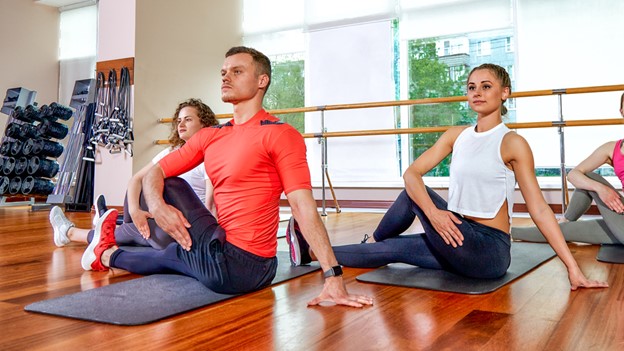 Next session: Monday, October 2, 2023 | 3:00pm-4:00pm
Details:
Mondays, 3-4 pm
By the time we reach fifty years old arthritis has begun to develop somewhere in our body. Gentle, responsible and guided movement can help reduce the pain associated with arthritis and joint stiffness. Meditative stretch introduces your body to safe methods of positioning yourself to affect gentle stretch while maximizing joint health. The objective of each class is gentle stretching, isometric strengthening, joint stiffness and moving meditation. The meditative portion of the class moves your nervous system into the parasympathetic or calm state. We quiet the mind to bring a sense of calm and safety into your work. Come to class prepared to work quietly (often with eyes closed) without judgement or concern for those sharing the room with you. This is a non-competitive environment and an opportunity to tune out and focus only on the health of your body.
If you are unable to get down and up from the floor, we will modify the practice to sitting in a chair or wheelchair. Please discuss your concerns with Jane prior to class beginning at 3pm. You are more than welcome to observe this unique approach to addressing pain and movement capacity.
Mats, blankets, straps and blocks are used in this class.
Prime members - free. Standard Members - $30 per month. Register below.
Members only.
Location:
The Center