Friday Line Dance (Online)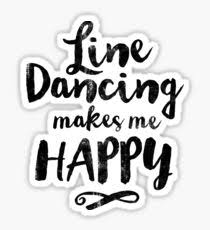 Friday, February 26, 2021
Details:
LINE DANCE MEETS FROM 1-3 PM (2 different class levels)
You're welcome to attend the class of your choice as follows:
1:00-2:00 pm: Beginning Line Dance - If you've never line danced before or have done a little here and there, this class is for you!
2:00-3:00 pm: Improvers Line Dance - If already know some basic steps, join in this class.
Celia Pfautz is the instuctor.
Members only.
Location:
Online