Move to the Rhythm Dance Party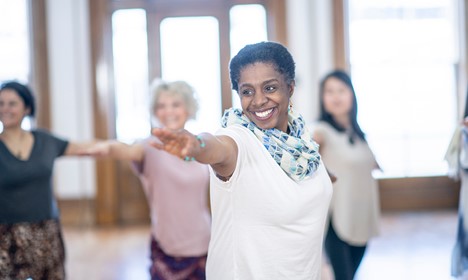 Tuesday, August 2, 2022
Details:
Tuesdays, 3:30pm-4:30pm
It's always a dance party! Join us as we dance to great songs (and even do some chair dancing). Light impact aerobic movement that focuses on cardio, balance, flexibility, and strength. Join instructor Denise Zeigler-Pilgrim for this extraordinarily fun exercise class.
REGISTRATION REQUIRED BELOW.
Members only.
Location:
The Center
This Week in Health and Fitness
Sunday
No events.
Monday
Tuesday
Wednesday
Thursday
Friday
Saturday
No events.