A Group for Men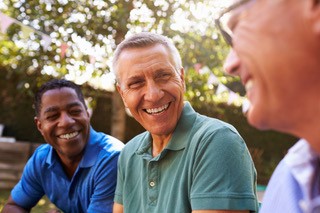 Next session: Tuesday, October 3, 2023 | 10:00am-11:00am
Details:
This group will meet on the first and third Tuesdays of each month.
Let's join together in a spirit of brotherhood to help make the most of this chapter of our lives! We will share our experiences from the fun and fulfilling to the everyday challenges we all face, and we'll discuss timely questions: how to find meaning and purpose in retirement, how to enhance our wellness, how to navigate loss and change, how to cultivate new friendships and a sense of community around us. Contact Kevin Quirk for more information.
The class is currently filled, but contact Susan Gallander if you are interested in adding your name to wait list for a possible new class in 2024.
Members only.
Location:
The Center
Sorry, this event has sold out!