Alzheimers Association Quarterly Education Programs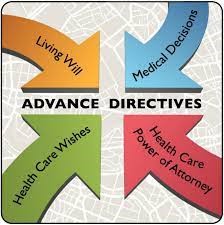 Wednesday, January 12, 2022
Details:
A collaboration between Alzheimer's Association, JABA and The Center.
Wednesdays, April 13 & July 13, 2:00-3:00pm
April 13 - Caregivers Self-Care & Advanced Directives
The diagnosis of Alzheimer's disease makes planning for the future more important than ever. Join us to learn more about the importance of putting plans in place and how to access legal and financial resources near you. During the program we will be discussing advance directives in detail and how you can make sure you and your family have everything you need. Tips for taking care of yourself as a caregiver and stress busting tips will also be shared.
July 13 - Communications & Behaviors
Join us to explore how communication takes place when someone has Alzheimer's, learn to decode the verbal and behavioral messages delivered by someone with dementia, and identify strategies to help you connect and communicate at each stage of the disease. Communication Strategies will provide practical information and resources to help dementia caregivers learn to decode verbal and behavioral messages from people with dementia.
Open to all.
Location:
Online