Senior Golf Group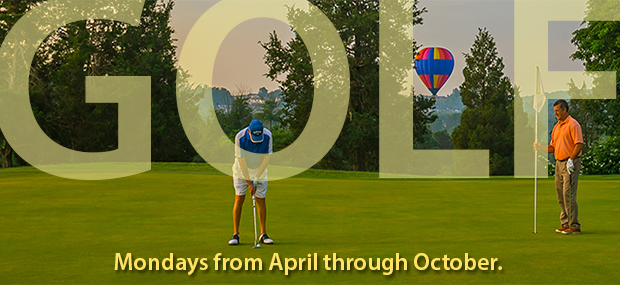 Thursday, March 14, 2019 | 10:00am - 11:30am
Details:
2019 Senior Golf Meeting
Thursday, March 14, 10:00-11:30 am
Spring is in the air and that means golf, so mark your calendars and plan to attend the 2019 opening meeting of the Senior Golf League! The primary goal is to have fun, so the seniors play Ready Golf, loosely organized into "Equally Capable 4somes" on Monday mornings (usually 8:00 AM until the weather gets warmer) from April through October at Meadowcreek Golf Course in Pen Park. While most groups play only 9 holes, those wishing to play 18 are welcome to do so and are usually assigned earlier tee times. If you're already an active part of the group or are new to the area and looking for some golf partners, you're invited! Come find out what's in store for the upcoming season, including a few updates from previous years. For more information, please contact Ryan Hanson, Acting Senior Golf President, at 434-202-8279 or ryanhan66@hotmail.com. This is open to all senior golfers (men & women) of any skill level.
Open to all.
Location:
The Center