Getting Better at Bridge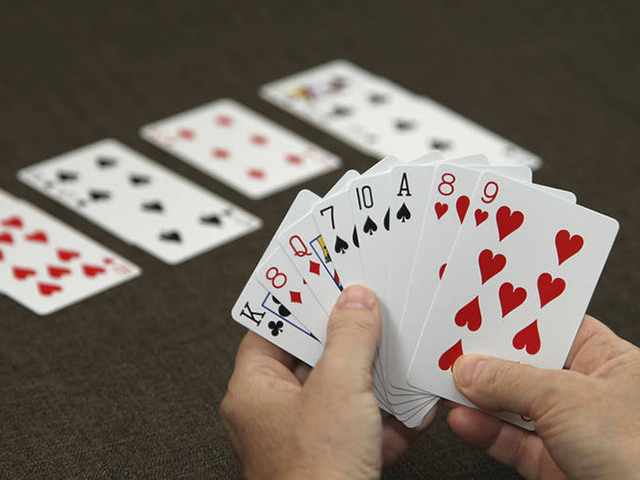 Monday, January 13, 2020
Details:
If you know the basics of bridge, have played a few times, or played many years ago, this group is for you. Bridge hands are played for the entire two hours; there is no classroom instruction. Experienced players Mary and Mike Wilson act as advisors, making suggestions and discussing alternatives. For more information or questions, contact the group administrator, Gene Philippi.
Looking to play? The Center offers a range of opportunities!
Click here for Tuesday Social Bridge.
Click here for Party Bridge
Click here for Duplicate Bridge
Click here for Bridge Lessons for Beginners, a recurring four-part series open to the community.

Members only.
Location:
The Center
Contact: Gene Philippi, (434) 981-9610 or at .(JavaScript must be enabled to view this email address)