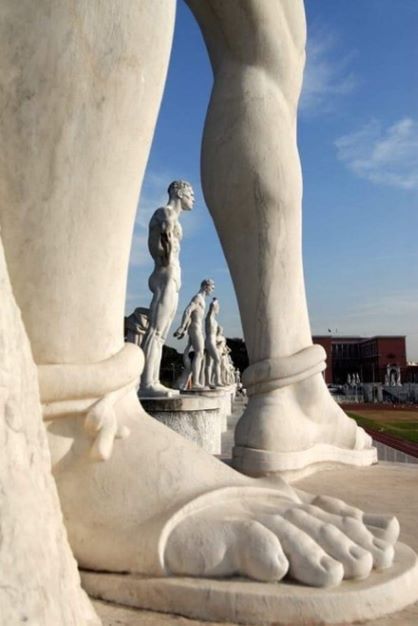 Roman Architecture of the 20th Century with Olga (Online)
Wednesday, September 14, 2022 | 3:00pm-4:30pm
Join our Roman envoy, Olga, on a stroll through the Eternal City exploring 20th Century Architecture between WWI and WWII. Observe the Rationalist Architecture of the 1920s which was soon replaced by Monumentalism during Mussolini's regime, and the public housing projects that transformed some agricultural areas in the ever-growing metropolis. Free and open to all.
Register in advance by clicking on the link below:
https://us02web.zoom.us/meeting/register/tZIvcOugrD0sGtPDF0Wnvb6YYjHjUAC-5tAW
About the Speaker:
Olga Cuckovic is a licensed Tour Guide of Rome and the Vatican City and has managed tours in Italy, Central Europe, Croatia and Bosnia for over 30 years, working for one of the best US tour operators for luxury travel, Tauck, as coordinator and a guide. She specialises in private tours for families and individual custom-made itineraries.
A lover of art, she obtained her Master's degree in Arts Management at the American University of Rome. She is fluent in several languages and has a TEFL certificate in English.
website: www.olgarome.com Facebook: Olga Cuckovic Instagram: @olgaromeofficial
Open to all.
Location: Online