Second Act-An Intro to Theater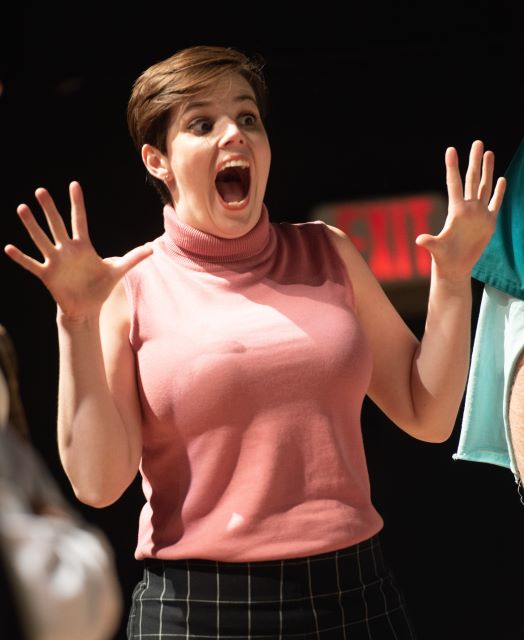 Next session: Wednesday, September 20, 2023 | 3:00pm-4:00pm
Details:
Mondays and Wednesdays, September 11– November 1, 3:00–4:00 pm (8-Week Series)
Were you a member of the drama club in school? Do you miss playing theatre games and improvising with friends? It's time for your Second Act! Anna Grey Hogan helps seasoned and novice thespians alike explore different aspects of theatre in a fun, relaxed environment.
Each week will be topic based. Each session will begin with theater warm up games.
Week 1 (Session 1 and 2): Intro to Theater-Basic Terminology
Week 2 (Session 3 and 4): Movement and the Body
Week 3 (Session 5 and 6): Speech and the Voice
Week 4 (Session 7 and 8: Ensemble Building
Week 5 (Session 9 and 10): Building a Character
Week 6 (Session 11 and 12): Open Scenes
Week 7 (Session 13 and 14): Monologues
Week 8 (Session 15 and 16): Directing
Instructor Bio:
In addition to being the Philanthropy Manager at The Center, Anna Grey Hogan holds a Bachelor of Arts Degree in Theatre Performance from Virginia Commonwealth University. She was the Drama Director at the Blue Ridge School and has volunteered in many roles with local theaters.
Open to all.
Location:
The Center
Seats available: 3