Feel Good Flow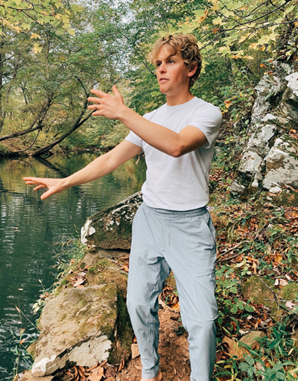 Next session: Monday, October 2, 2023 | 11:30am-12:15pm
Details:
11:30 am-12:15 pm Mondays WILL NOT MEET NOVEMBER 27
and 10:15 -11:00 am Thursdays
Join Chris for this one-of-a-kind healing experience. This class is packed with tools and techniques for releasing stress and reducing anxiety. Combining meditative movement, breathing exercises, and positive affirmations, this special QiGong class will leave you feeling radiant and recharged!
Prime Members Free, Standard Members $30/month, Guests $45/month
Register Monthly Below
Instructor Chris Andrews Teaches at : ACAC, The Blake, The Independence, Boar's Head Resort and UVA. He holds a QiGong Teacher Certification in the Holden QiGong system and is currently completing a masters program in Clinical Mental Health Counseling at the College of William and Mary.
Open to all.
Location:
The Center