Gentle Yoga - Saturdays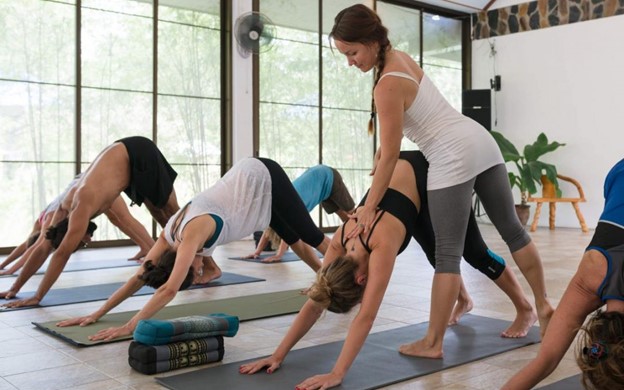 Next session: Saturday, September 30, 2023 | 8:45am-9:45am
Details:
Saturdays 8:45-9:45am
Join Leigh Heasley to learn how one can move through life secure, curious, and empathetic not only inspired by life, but also becoming an inspiration to others. Gentle Yoga is focused on alignment, stretching, and strengthening; it is foundational experience that gives one a sense of grace and peace. This class is open to all levels of experience, including beginners.
Also offered Tuesdays and Thursdays at 2:15 pm
Instructor Bio: Leigh received her 200 hour yoga certification in 2011 and has been teaching, leading, and advising ever since.
Register Monthly Below
Open to all.
Location:
The Center