International Standard Style Ballroom Dancing - January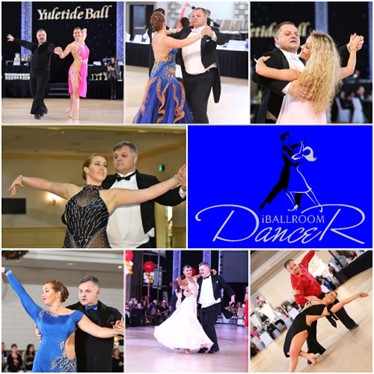 Next session: Wednesday, October 4, 2023 | 7:00pm-7:45pm
Details:
Wednesdays January 3-31, 7:00-7:45pm
Dancers will improve their skills or begin to learn the Waltz, Quickstep, Tango, Foxtrot, and Viennese Waltz by instructor Steven Babusko. These dances are considered International Standard Ballroom Dances. All levels of dance backgrounds are welcome, beginners included! Prime Members free, Standard Members $30, Guests $45. Register here.
Instructor Bio
Steven Babusko is professionally certified in four ballroom dance styles: Smooth, Rhythm, Standard, and Latin. Originally from Hungary, he began dancing at Terry Dean's Ballroom Dance Studio (later Blue Light Ballroom) in 2013 and performed in 12 competitions with teacher Tara McGough. He has been teaching at Smooth Sailing Ballroom Dance Studio since July 2021.
Open to all.
Location:
The Center
Seats available: 39