Basic Woodcarving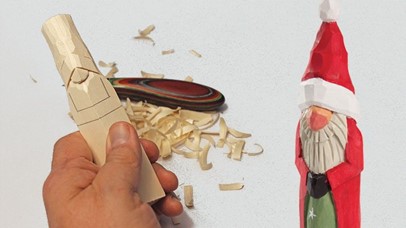 Tuesday, January 11, 2022
Details:
Tuesdays, January 11 and 18 (2-week series), 2:00-4:00 pm
This class is a beginner's class and will teach the basics of wood carving. Learn to carve an old time Santa. No experience is necessary. All materials; basswood, carving knife, and protective glove will be provided and will be yours to take home upon completion of the course. Join Mike Mucucci who has been carving for 29 years. Open to all; Prime members free; Standard members $10; Guests $20. Materials fee is $50 for all payable to instructor at time of class. Space is limited.
Members only.
Location:
The Center
Sorry, this event has sold out!