Online Watercolor Pencils Class - Beginning and Intermediate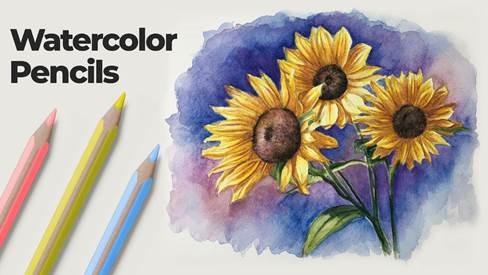 Friday, June 26, 2020
Details:
Class is closed
This class is held each Friday for four weeks until July 10th
Join Joanne Coleman for this multi-ability level class using colored pencils. Online using the zoom platform, learn how to: Blend multiple colors to create a unique effect on your painting, use your pencils to create shading, lines, and shadow to give dimension, and combine colored pencil with watercolor pencil for a lovely sunny effect. A professional artist for twenty years, Joanne took art classes both in college and with private tutors.
Class fee = Standard Members and Guests - $45.00
Prime Members – included in membership fee, but registration is still required
Materials needed:
Set of colored pencils - primary colors - at least 6-8
pencil sharpener
10x12 inch drawing paper
watercolor pencils (usually come in a tin, available at art stores and Amazon.com)
3 small inexpensive paint brushes.
Open to all.
Location:
Online