Card Making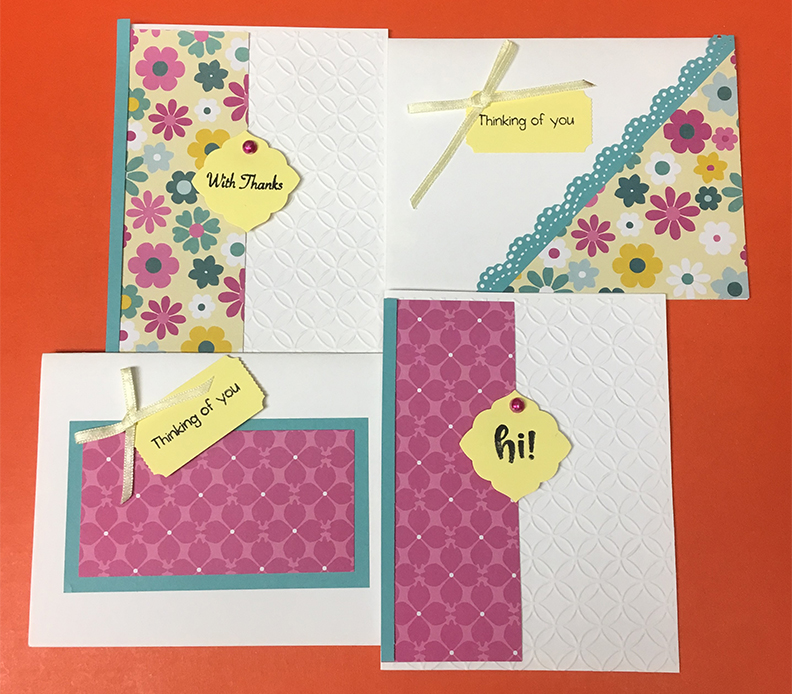 Tuesday, October 29, 2019 | 10:30am - 12:30pm
Details:
Come learn how to make your own embellished greeting cards using the "one sheet wonder" technique – all the contrast pieces come from the same sheet of decorative paper. Class is taught by Sherry Sinard.
Open to all. Price includes your supplies. Members: $15, Guests: $20
Please register in advance at the Welcome Desk or online since class size is limited.
Open to all.
Location:
The Center