Drumming Group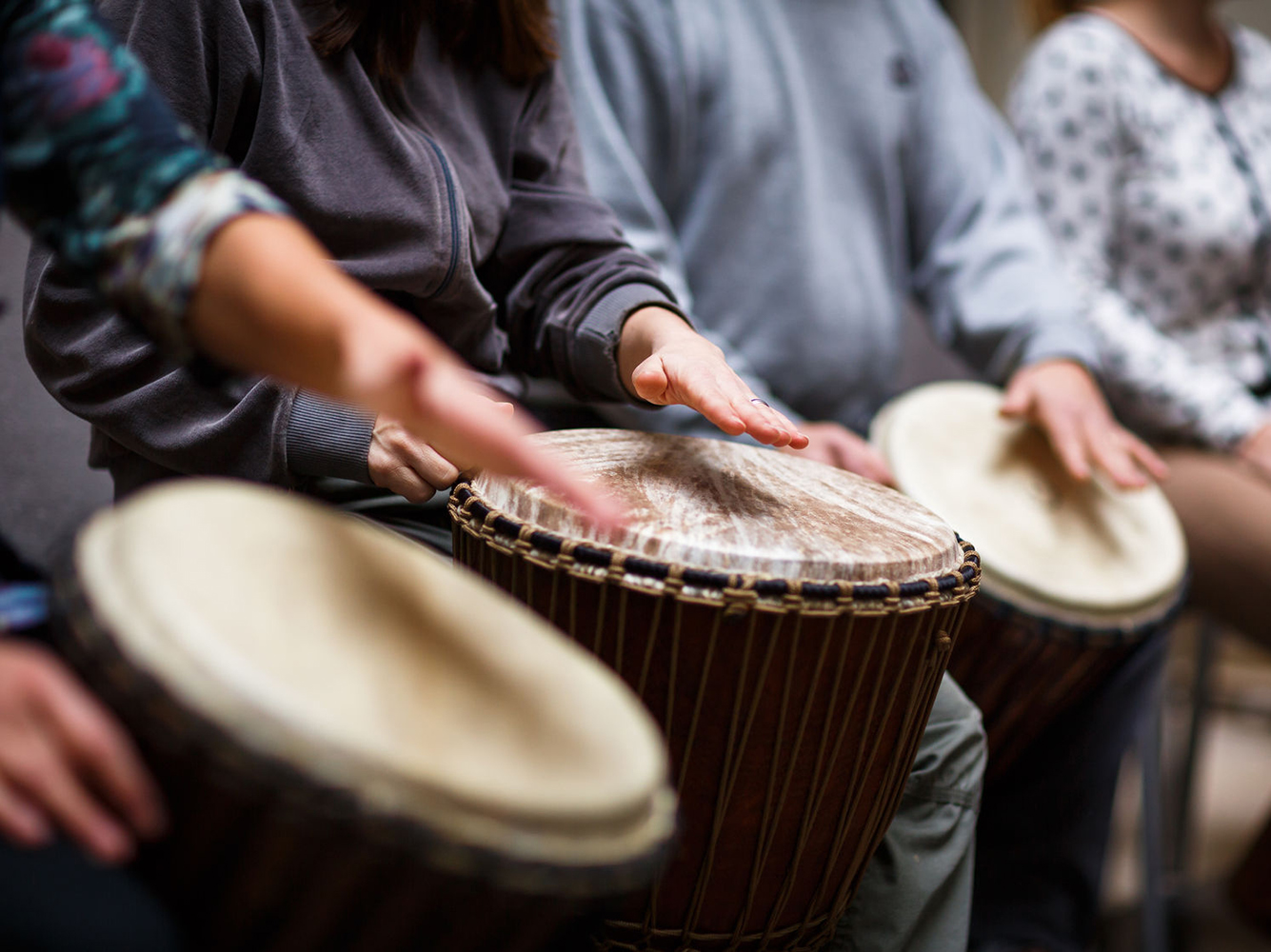 Thursday, September 22, 2022
Details:
Thursdays, 1:30 pm (Will not meet Nov. 17-Dec. 29)
The Drumming Group will introduce participants to traditional beats in a group setting from the cultures of the Old Mali Empire, the coastal cultures of Ghana, and some New World beats from the Caribbean and Brazil.
The class will always be aiming towards preparation for performance, as the opportunities arise and participants have the skills and comfort to do so.
Participants will learn the motor skills needed to advance as drummers, how to verbally articulate different beats, group like beats and separate them by styles. Different notation styles will be introduced, as an aid to memorizing beats.
Drumming Group:
Objective One: Introduce traditional beats of Old Mali Empire and coastal Ghana.
Objective Two: Establish ensemble rhythm; playing together while holding separate beats against each other.
Objective Three: Learn common accompaniment patterns within each style, and how to use them with common dance beats, from whatever source.
For more info, contact Bruce Penner at (434) 249-1406. The instructor will provide whatever media is needed.
Free and open to the community. Register below.
Open to all.
Location:
The Center