Acrylics with Kathleen Hutter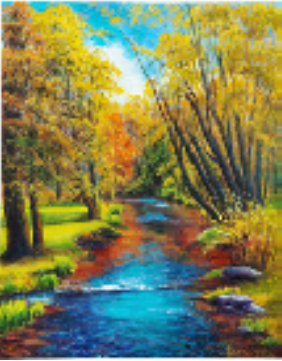 Thursday, September 22, 2022
Details:
Create a lovely fall scene painting with acrylics in this four-week course taught by award winning artist Kathleen Hutter. Learn the steps to making a good painting, how to get the shapes you want, layering techniques, using light and shadow to great effect, and more. Materials not supplied – see list below. Prime Members: free, Standard Members $30, Guests $45.00.
Materials needed:
Acrylic Paints - warm and cool of each: Red, Yellow, Blue; burnt umber/ashphaltum; white
Brushes set: Available here on Amazon
canvas or primed panels - 11x14"
paper towels
Open to all.
Location:
The Center
Seats available: 6