Movie Night - September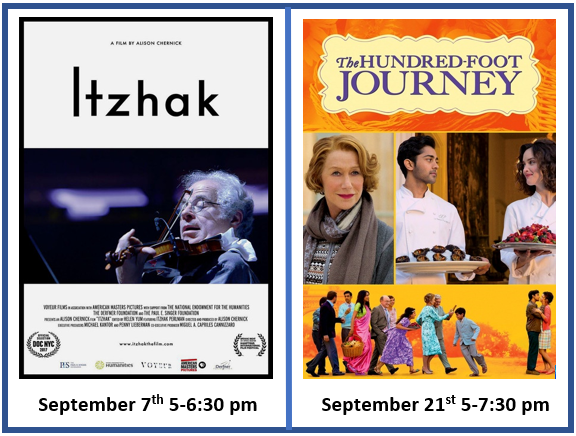 Wednesday, June 15, 2022
Details:
First (documentary) and third (movie) Wednesdays of each month 5-7pm.
Wednesday, September 7, 5-6:30pm
Itzhak
Though Itzhak Perlman is widely regarded as the finest violinist of his time, his journey has been far from easy. This affectionate documentary recounts his story through conversations with Perlman, his friends, family and colleagues. Free and open to all. Register below.
Wednesday, September 21, 5-7:30p.m.
The Hundred Foot Journey
Relocating from India to a quiet village in the south of France, chef Hassan Kadam and his family open a restaurant called Maison Mumbai. But when their business starts to thrive, a competing restaurateur launches a war between the eateries. Free and open to all. Register here.
Open to all.
Location:
The Center