Strengthen Your Health and Life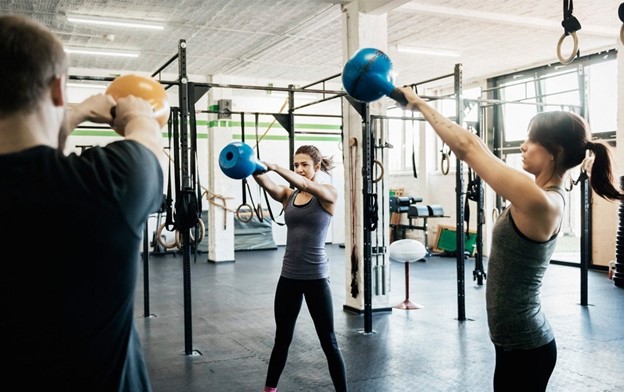 Next session: Monday, August 1, 2022 | 1:45pm-2:45pm
Details:
Mondays and Wednesdays, 1:45-2:45 pm
This class features strengthening exercises that use dumbbells, bands, medicine balls, kettlebells, and body weight. Strength-training is a well-known way to improve our health in terms of muscle strength, mobility, bone density, and coordination in addition to metrics such as blood sugar control and blood pressure. It also helps with injury prevention and building the stamina needed to enjoy various activities in our lives. There will be a particular emphasis on proper exercise technique. Class will end with a few targeted stretches.
Jennie Whittaker is a Certified Exercise Physiologist through the American College of Sports Medicine and a Personal Trainer through the American Council on Exercise. She holds a Master's degree in Exercise Science and has been in practice for over 20 years. Jennie has held many roles during her career in fitness & wellness, including personal trainer, fitness director, group exercise instructor, assistant to a physical therapist, and wellness coach for a large pharmaceutical corporation. Prior to her current career, she has been a clinical social worker. Currently, Jennie has her own business as a personal trainer and health & wellness coach. She is married with a teenage son and 3 pets.
Prime members - free. Standard Members - $35/month. Register below.
Members only.
Location:
The Center