Yard Sale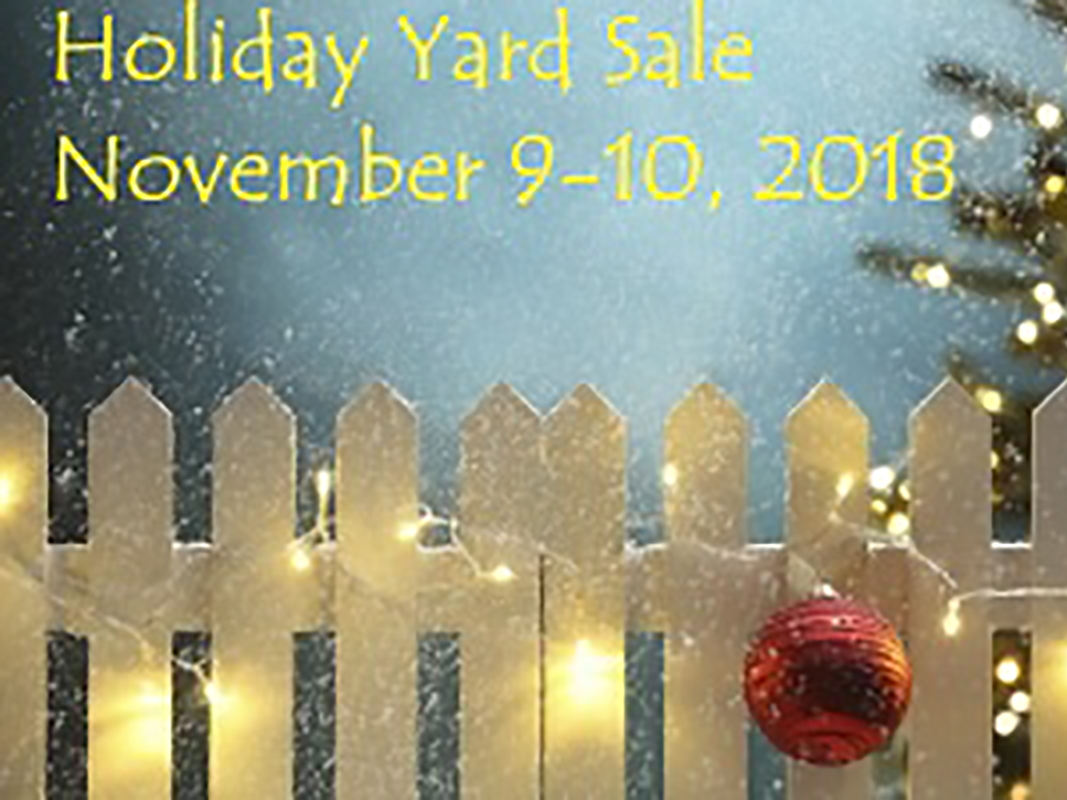 Friday, November 9, 2018 | 4:30pm - 6:30pm
Details:
The Center's November Holiday Yard Sale is around the corner and everyone is sure to find a treasure! It all kicks off with the early-bird sale, Friday, November 9, 4:30-6:30 pm with $5 entrance fee. Free to all on Saturday, November 10, 8:00 am–1:00 pm.
We have great items: Christmas village buildings, crystal wine glasses, retro original Barbie dolls, decorations, wreaths, vases, china, silver, specialty items, and too much more to mention! All pieces are in good, if not in excellent condition. You can help this sale succeed by donating gently-used possessions prior to the sale, volunteering your time to help during the event, and shopping the sale. Proceeds help support the Center's operating budget.
Please note our upcoming sale (dates may be subject to change): April 2019
De-clutter and donate items for the Yard Sales:
We gladly accept items that are in good working order and are most beneficial for our program. It's hard to say "no thank you" to a donation when those donations help to fund the Center's operating budget and programs. However, we do need to refuse some items for being non-recyclable or being hazardous. Other times, the item must be refused because it costs more to transport, repair or refurbish than it can be sold. We do not repair broken items, and the disposal of such items takes away from our mission and programs. Please click here for our donation list. We do not accept donations during yard sales. Your opinion is important to us. We invite you to share your comments by calling 434.974.7756.
Thank you for understanding and donating to The Center!
Open to all.
Location:
The Center, 491 Hillsdale Dr., Charlottesville, VA