Artists Reception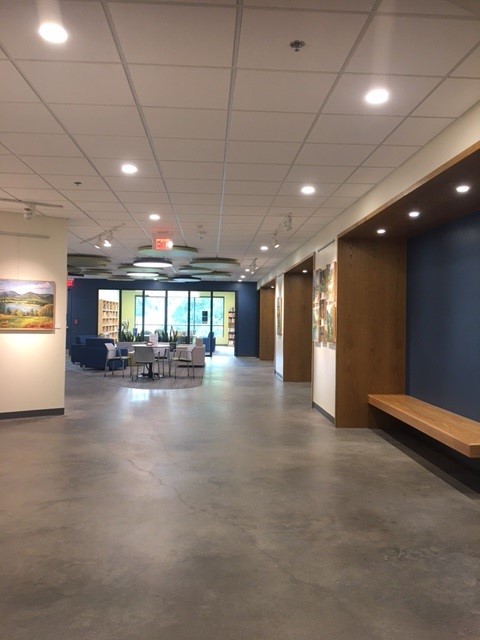 Thursday, October 7, 2021 | 4:00pm - 6:00pm
Details:
Works by BozART Fine Arts Collective and watercolorist Jane Skafte will be on display at The Center during October and November. The Center invites you to celebrate the opening of the October/November gallery hall exhibit at an artists reception on Thursday, October 7, 4:00-6:00PM. This will be your opportunity to meet the artists as you stroll the gallery halls on the first and second floors of The Center. Food and drinks will be served. No registration necessary.
"A New Rhythm", a BozART Fine Arts Collective exhibit will be on display on the first floor. Eleven Central Virginia artists are showing their work with over thirty paintings and photographic art. These are recent works of the artists which will include photography, oils, acrylics and watercolors in both realism and abstraction. The area's artists represented are Sara Gondwe, Shirley Paul, Brita Lineberger, Craig Lineberger, Julia Kindred, Matalie Deane, Randy Baskerville, Joan Dreiser, Judith Ely, Juliette Swenson and Betty Brubach.
Jane Skafte's work will be on the second floor. Jane looks to nature as a source of inspiration to create art as a poetic rather than a literal depiction of her subject matter, even when drawn to representational landscapes rendered in watercolor. Jane received her BFA from the School of the Art Institute in Chicago in textile design, and her MFA is from Syracuse University in studio art. She has had solo exhibitions throughout Virginia, and group exhibitions along the east coast, New York and elsewhere.
Open to all.
Location:
The Center