Party Bridge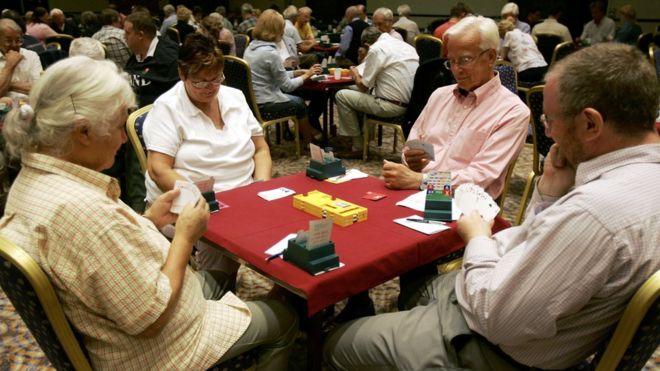 Thursday, January 16, 2020
Details:
A multi-table contest in which participants compete against a field of pairs playing Contract Bridge. There is much lively interaction as pairs move to different tables for different rounds of play. Members interested in playing but in need of a partner: leave your name at the front desk.
Looking to play? The Center offers a range of opportunities!
Click here for Tuesday Social Bridge.
Click here for Duplicate Bridge.
Click here for information about Bridge Lessons for Beginners, a recurring four-part series open to the community.
Click here for Getting Better at Bridge.
Members only.
Location:
The Center