Party Bridge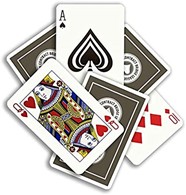 Tuesday, August 2, 2022
Details:
Tuesdays 12:30pm - 3:30pm in the upstairs Game Room.
Have fun and improve your Bridge game. A group of 8-12 will meet for play each Tuesday afternoon. New to Charlottesville, veteran bridge players Bill and Sue Leary have started bridge groups in several places. They love the challenge of the game and are looking forward to meeting new folks. For members only. To learn more and/or register, email Sue and include your phone number.
Members only.
Location:
The Center
This Week in Recreation
Sunday
No events.
Monday
Tuesday
Wednesday
Thursday
Friday
Saturday
No events.