International Folk Dance (ON SITE)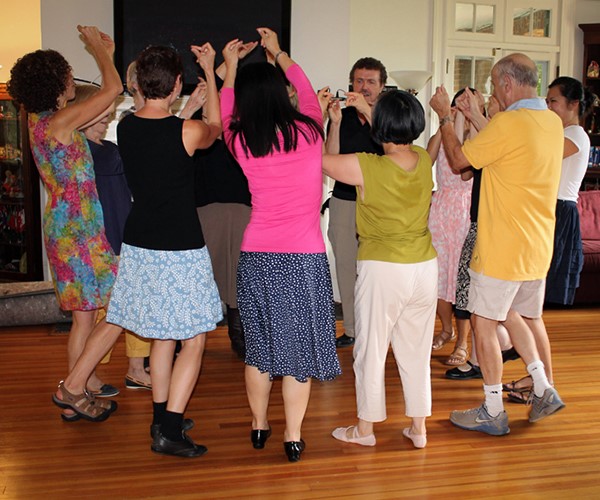 Thursday, June 10, 2021
Details:
Thursdays, 2:30pm-3:30pm
Come and learn an International Folk Dance or two! You're invited to learn and dance along to a few easy to learn folk dances. This is a great class for beginners! Dance along or just watch and listen to the music. We'll have dances from countries such as Romania, Hungary, Bulgaria and others. The class is currently also offered on Zoom. For instructions on how to join in the class with ZOOM, email Bill Shaw at wjshawiii@gmail.com Free and open to the community.
Please register below.
Open to all.
Location:
The Center